We believe that everyone has the right to see things clearly. That is why we have chosen to devote our life to offering people with the finest eye doctors available.
The Femto laser, which was developed in the early 1990s, allowed surgeons to make a corneal flap for LASIK with a laser rather than using a mechanical cutting tool. The flap may be replaced without stitches after surgery, allowing for speedier healing.
In-situ keratomileusis (LASIK), a form of laser eye surgery, employs the femtosecond (Femto) laser. This technique, as well as other refractory operations, is used to reshape the cornea of the eye in order to cure visual difficulties. The surgery is usually an outpatient procedure, meaning the patient does not have to stay overnight in a hospital.
The femtosecond laser uses very short pulses of energy to create a clean cut without damaging the surrounding tissue. This results in a flap that is less likely to cause side effects such as glare and halos.
Book Appointment or Video Consultation online with top eye doctors
Numbing drops will be administered to your eyes. An eye speculum will be used to keep your eyelids open throughout the operation. A suction ring is then positioned over the pupil and suction is applied. To maintain the globe of the eye steady and flatten the cornea, a glass lens is used.
Your eye surgeon will administer the first treatment once the laser has been focused on the surgical region. The laser is used to create a corneal flap, and suction is released as a result of the pulses. The flap is then gently peeled back to expose the cornea, which is reshaped with an excimer laser using ultraviolet radiation to treat your condition. You may hear a ticking or smell burning during this stage of the treatment.
In Femto LASIK, the flap is reinstated after the reshaping procedure has been completed. There will be no sutures required for the flap to heal in place. The entire operation, including eye drops and under-eye makeup application, should take no more than 30 minutes for each eye. After the treatment, be sure to have a ride home from someone.
LASIK is a relatively safe surgical procedure with few adverse effects and little pain afterward. Our laser specs removals have helped people abandon their glasses for good.
Some of the advantages of Femto Lasik eye surgery are:
Flap-related issues such as buttonholes and incomplete or incorrect cuts are less likely.
If desired, the cutting operation may be stopped, modified, and restarted as needed.
The elimination of frequently recurring problems with the epithelium after age 40 in flaps created by hand.
Even when the diameter is smaller, a larger surface to be treated, so there are constraints on side effects compared to the micromechanical cut.
Inflammation and infections are less likely.
The risk of flaps folding and shifting is reduced.
A more consistent result.
A small number of re-do's
Keep in mind that each technique has advantages and disadvantages. An ophthalmologist must examine a patient to determine which treatment is best for him or her.
| | PRK / LASEK | Femto-LASIK | ReLEx SMILE |
| --- | --- | --- | --- |
| In use for | 30 Years | 10 Years | 5 Years |
| Recovery of eyesight | 7 days | 24 hours | 24 hours |
| Full stabilization of eyesight | 3 months | 6 weeks | 6 weeks |
| Side Effects after treatment | Irritation lasting 3 days, Occasional pain possible. | Irritation lasting 24 hours | Irritation lasting 6 hours |
| Risk of dislocation, tearing, or loss of corneal flap | No | Yes | No |
| Dryness of the eye after treatment | Yes. Temporary | Yes. Permanent in rare cases | No |
| Re-treatment Rate | 4% | 7% | 1% |
There are certain side effects that people may experience after LASIK surgery. These are usually temporary. They include: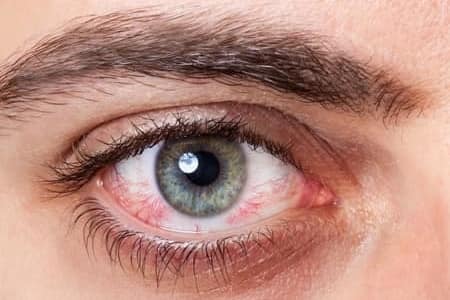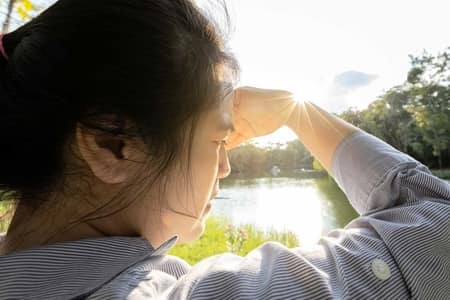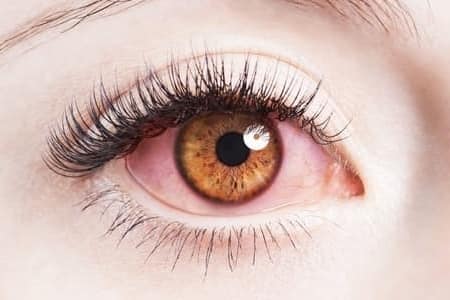 Following a Lasik procedure, most patients can see without glasses. However, because corneal stability and healing might take six months or more, it is advised that you wait this long before getting your eyes corrected. Before repeating procedures on the eye, corneal stability is required.
Some of the aftercare tips for Femto Lasik eye surgery are:
Take a rest for a few hours immediately following the surgery.
Take the medicines as directed by your health care provider.
Rubbing your eyes is not advised.
Eye protectors should be worn at all times.
Use dark glasses or sunglasses to protect your eyes.
Bathing is preferable to showers.
Avoiding driving is suggested.
Make sure you avoid sports or exercise that might cause injury.
LASIK is a very common and popular procedure in India. It is an elective surgery that helps people to get rid of their glasses or contact lenses. The cost of the surgery depends on various factors such as the type of technique used, the severity of your vision problem, etc.
The Eye Mantra Hospital is one of the most popular and trusted eye hospitals in India. It offers LASIK surgery at an affordable price. The cost of Femto LASIK ranges from Rs. 40,000 to Rs. 50,000. The cost of the surgery might seem like a lot of money but it is worth it if you consider the long-term benefits. After the surgery, you will be able to live your life without the need for glasses or contact lenses. This can help you save a lot of money in the long run.
Procedure
Recovery Time
Risks (Dislocation
/ flap tearing)
Suitability
(High power
/ thin cornea)
Key Benefit
Price/Eye (₹)
Standard LASIK In Delhi
30 days
High
Basic standard surgery for specs removal
12,000
C LASIK In Delhi
15 days
High
Customized to cornea
16,000
Contoura In Delhi
3 days
Low
Corneal polishing and aberration removal for super vision.
25,000
TransPRK In Delhi
3 days
Low
One step procedure: Bladeless, Flapless, Touchless, and Safest
32,000
Femto LASIK In Delhi
3 days
High
Laser used to create flap
40,000
ICL Surgery In Delhi
3 days
Medium
Eye lens replaced with a new lens
40,000
Smart Surf LASIK In Delhi
3 days
Lowest
5D Eye tracking with aberration removal | Max tissue saving
45,000
SMILE In Delhi
7 days
Low
Laser used to extract eye tissue for vision correction
80,000
There are several world-class eye hospitals that provide LASIK Laser eye surgery, including the L.V. Prasad Eye Institute in Hyderabad and Sankara Nethralaya in Chennai, as well as AIIMS and Eye Mantra in India. In Delhi, there are a number of remarkable eye hospitals that offer LASIK surgery, too.
We use the most cutting-edge equipment and technology to provide complete eye care for our LASIK, SMILE, Contura, and ICL patients. We are dedicated to offering low-cost high-quality eye surgery services that help our customers improve their eyesight and quality of life.
If you're thinking about undergoing LASIK eye surgery, we recommend that you schedule an appointment with us so that we may analyze your unique circumstances and recommend the finest treatment for you. We are delighted to help you in seeing more clearly!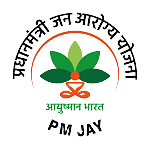 Top LASIK Surgeons in Delhi
We have the most experienced and skilled surgeons in the field, and our state-of-the-art facilities are equipped with the latest technology. This allows us to provide you with the best possible care and results.