Apply for Ophthalmology Jobs at Eye Mantra
Join Eye Mantra Group hospitals – India's leading Eye Care Chain. We are looking to hire Eye Doctors / Surgeons for our upcoming centers in:
Delhi

Gurugram

Noida

Tiruppur (Tamil Nadu)

Jharsuguda (Orissa)

Hisar (Haryana)

15+ other cities across India
At Eyemantra, ophthalmologists are in charge of diagnosing and managing eye disorders, prescribing vision aids such as lenses, and at times executing surgeries. Ophthalmologists also teach patients regarding how to maintain proper eye hygiene so that they can prevent any health issues from developing.
At our organization, we work together to provide the best care possible for every patient. We are looking for an ophthalmologist who shares this passion and will be a valuable team player. If you have outstanding communication skills and want to help our patients enjoy healthy vision long-term, then please apply!
You'll be responsible for the following duties as an Ophthalmologist:
Diagnosing patients with eye exams, and eye infections and providing medications for treatment.
Based on the findings of their eye exam, prescribe corrective glasses to the patients.
You will be working under a medical supervisor early on in your employment who will monitor your progress to ensure you are meeting goals. This job involves performing a variety of surgeries, such as LASIK and cataract surgery.
Not only must you thoughtfully inspect a patient's eye issue or harm, but also formulate an adequate plan of treatment. It is essential that you establish a good rapport with the patient and guarantee they receive first-rate care because here at our facility, we prioritize our patients' eye health above all else.
Always have a fully operational emergency eye care department on hand.
By staying in touch with patients on a regular basis, we are able to keep track of their treatment development.
Making any changes that are required to a patient's treatment plan in order for it to be more efficient.
To establish a trustworthy relationship between patients and Eyemantra, we must make sure that they are well informed about the whole treatment process.
Salary Package And Other Benefits
Full time Ophthalmologists at EyeMantra have an annual salary package that falls between 10,00,000 – 20,00,000 CTC. Depending on the level of experience and skill set, salaries may differ. This base compensation will come with additional benefits and incentives which include:
Paid leaves
Training sessions to enhance your knowledge of the eye care field
Opportunities to help underprivileged people who are suffering from different eye ailments
A periodical review of your work, which would determine aspects such as promotion and salary hike
Access to the latest eye care equipment and tech
Participation in seminars to stay updated with the latest advancements in the field of eye care.
Ophthalmology As A Career
Ophthalmology is a gratifying profession for those who want to help people keep their vision. It is a demanding field, necessitating knowledge of a diverse range of eye conditions and treatments. Ophthalmologists must be able to diagnose and treat intricate eye disorders, frequently using state-of-the-art medical equipment.
An ophthalmologist may specialize in a certain branch of medical or surgical eye treatment. A "subspecialist" is one who has done so. Ophthalmology has several subspecialties, each with its own board of certification.
Cataract and refractive surgery are the most frequent subspecies. Ophthalmologists remove the natural lens of the eye that has become opaque in cataracts and refractive surgery, replacing it with an intraocular lens implant. Glaucoma, cornea, pediatric ophthalmology, retina, and oculoplastic surgery are other subspecialties.
The EyeMantra Foundation was created in 2012 by Shri Krishan Kumar Jain and Dr. Shweta Jain. They are both highly respected individuals in their field who have devoted their lives to making eye care services more available throughout India. One of their primary goals is to make quality eye care accessible and affordable for everyone, so they have been working tirelessly to create a network of reliable hospitals across the country that can provide these essential services.
We strive to play a role in improving society by providing free medical treatment to those who are less fortunate. Our noble founders have a mission in mind: that EyeMantra become the world's best eye clinic, ensuring that everyone, especially the most disadvantaged members of society, has access to eye treatment. In future years, we will collaborate with various non-profits toward this objective.
Our Accomplishments:
In a short period of time, we've established ourselves as one of the best eye care clinics in the area.
Our team of expert medical practitioners have successfully completed more than 3000 operations.
We have state-of-the-art equipment to provide superior care for our patients.
If you are seeking for an opportunity to create a difference, please do not hesitate to contact us. We can make a significant impact when we work together!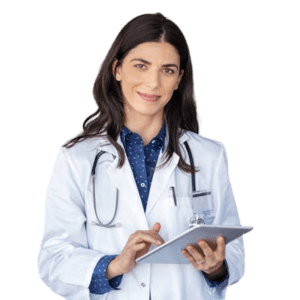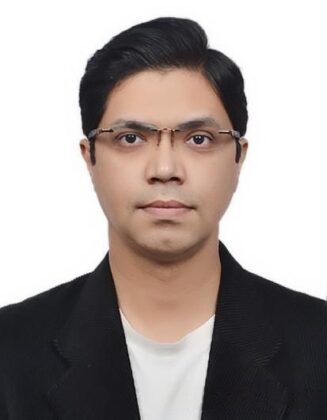 Paschim Vihar:

A1/10, A1 Block, Block A, Paschim Vihar, West Delhi-110063
Rohini:

B62 – Prashant Vihar, Rohini Sec-14, In Front of CRPF School
Bahadurgarh:

Delhi – Rohtak Rd, near Rajesh Joon Office, Dalbir Nagar
Tiruppur:

Door No. 386, P.N. Road, Tiruppur -641602, India
Jharsuguda:

Near Hotal Sakuntalam, Badmal, Jharsuguda, Odisha