We feel that every person has the right to see things as clearly as possible. That is why we have chosen to devote our lives to offering people with the best eye doctors accessible.
Book Appointment or Video Consultation online with top eye doctors
The ICL procedure, or Implantable Collamer Lens surgery, is a surgery in which a pair of artificial lenses is implanted permanently into the eyes. Because the lens is inserted permanently, it does not have to be removed as with standard contact lenses. These tiny corrective lenses restore sight over time.
ICLs are placed between the natural lens and iris of the eyes to treat myopia, hyperopia, and astigmatism. This lens bends light rays towards the retina, resulting in normal good vision. ICLs are similar to contact lenses that are permanently implanted in the eyes. ICLs do not offer a full guarantee to fix all vision problems, but they can reduce the dependency on eyeglasses and contact lenses.
ICL surgery is usually an outpatient procedure, meaning you won't have to stay in the hospital overnight. The surgery itself only takes about 15 minutes per eye. Recovery time is also short, with most people being able to see well enough to drive within a day or two.
ICL surgery is quick and straightforward. It takes around 20 to 30 minutes, and the process is simple. One week prior to surgery, you must visit your ophthamologist for a checkup. They will examine your eyes' health. Then a laser will be used to create tiny holes between the anterior chamber and natural lens. These holes will help relieve pressure and fluid build-up in the eye post-surgery.
You may also be put on antibiotics and anti-inflammatory eye drops, which you'll need prior to surgery.
The procedure will begin when the doctor gives you local anesthesia around the eye to help you relax. Your eyes are then held open with a lid speculum. A lubricant is applied to protect the cornea. Now an incision is made and ICL is inserted through it. The lubricant is removed and the opening is closed with tiny stitches. Eye drops or an ointment is applied in the eye, and hence covered with an eye patch to protect it for the time being.
After the surgery, you will rest in the recovery room for a couple of hours and be monitored closely. You'll have a follow-up appointment the next day.
Benefits of ICL / Implants
ICL has been available in Europe and the United States since 1997. Since then, over 500,000 eyes have been enhanced using Specialized, licensed, and functional surgeons worldwide. A 99 percent patient satisfaction rate has been discovered through study. Furthermore, you will get the following benefits:
Some of the advantages of ICL / Implant surgery are:
Correct vision without any natural tissue being destroyed or molded in any manner, making them a possible alternative of LASIK.
Less likely to induce dry eyes than other refractive surgeries because no part of the eye is removed during ICL surgery.
With minor issues of haloes, distortions of light, and sensitivity to bright light, ICL gives superior nighttime vision than LASIK.
Recovery from ICL surgery is rapid because no eye tissue is destroyed during implantation.
ICLs can be used to restore eyesight up to 18 dioptres. They might become a viable alternative for patients with high refractive error who are not good candidates for LASIK.
Why ICL / Implant Surgery?
It's vital to understand that each surgery technique has benefits and drawbacks. A patient must be evaluated by an ophthalmologist to determine which treatment is appropriate for him or her.
| | LASIK | ICL | PRK | CLE |
| --- | --- | --- | --- | --- |
| Recovery Time | Quick | Quick | Upto 4 Weeks | Quick |
| Immediate Visual Acuity | Yes | Yes | No. Vision continues to improve during healing process | No. Improved visual acuity after both procedures |
| Contributes to Dry Eye | Occasional | No | Yes. During recovery period. | Occasional |
| Reversible or Removable | No | Yes | No | No |
| UV Protection | No | Yes | No | No |
| Treats Myopia | Mid to Moderate | Moderate to Severe | Mid to Moderate | Yes |
| Treats Hyperopia | Mid to Moderate | No | Mid to Moderate | Yes |
| Treats Astigmatism | Yes | Yes | Yes | Yes |
Despite the fact that ICL surgery is quite safe, you may experience some problems. –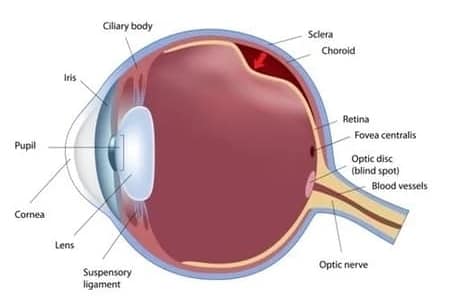 After you have had ICL surgery, it is important to follow your surgeon's instructions for aftercare. This will help ensure that your eyes heal properly and that you do not experience any complications. In general, you can expect to:
Some of the aftercare tips for ICL eye surgery are:
Use artificial tears as often as needed to keep your eyes lubricated
Apply a compress to your eyes for the first day or two
Limit your physical activity for a week or two
Avoid rubbing or touching your eyes
Wear sunglasses when outdoor
See your surgeon for follow-up appointments as scheduled
If you experience any pain, redness, discharge, or other problems with your eyes after surgery, be sure to contact your surgeon right away.
Use caution when participating in activities that could put pressure on your eyeballs, such as contact sports or weightlifting
ICL surgery is a popular choice for people who are not eligible for LASIK surgery. It is a safe and effective procedure that can help you get rid of your glasses or contact lenses. The cost of ICL surgery at Eyemantra ranges from Rs. 40,000 to Rs. 50,000. The surgery is a bit more expensive than LASIK but it is worth it if you consider the long-term benefits.
Procedure
Recovery Time
Risks (Dislocation
/ flap tearing)
Suitability
(High power
/ thin cornea)
Key Benefit
Price/Eye (₹)
Standard LASIK In Delhi
30 days
High
Basic standard surgery for specs removal
12,000
C LASIK In Delhi
15 days
High
Customized to cornea
16,000
Contoura In Delhi
3 days
Low
Corneal polishing and aberration removal for super vision.
25,000
TransPRK In Delhi
3 days
Low
One step procedure: Bladeless, Flapless, Touchless, and Safest
32,000
Femto LASIK In Delhi
3 days
High
Laser used to create flap
40,000
ICL Surgery In Delhi
3 days
Medium
Eye lens replaced with a new lens
40,000
Smart Surf LASIK In Delhi
3 days
Lowest
5D Eye tracking with aberration removal | Max tissue saving
45,000
SMILE In Delhi
7 days
Low
Laser used to extract eye tissue for vision correction
80,000
There are several world-class eye hospitals that provide ICL surgery, including the L.V. Prasad Eye Institute in Hyderabad and Sankara Nethralaya in Chennai, as well as AIIMS and Eye Mantra in India.
We employ the most up-to-date technology and equipment to provide comprehensive eye care for our LASIK, SMILE, Contura, and ICL patients. We are committed to providing low-cost high-quality eye surgery treatments that help our customers improve their eyesight and quality of life.
We recommend that you schedule an appointment with us so that we may evaluate your specific circumstances and advise the finest treatment for you if you are considering ICL eye surgery. We are pleased to assist you in seeing more clearly!
Top ICL Surgeons in Delhi
Eye Surgeons at Eyemantra are experienced and skilled in performing the most delicate of eye surgeries with utmost care and precision. Our surgeons are some of the best in the country and have years of experience in successfully performing a wide range of surgeries. No matter what kind of eye surgery you require, you can be assured that you will receive the best possible care at Eyemantra. We use the latest technology and equipment to ensure that all our surgeries are performed safely and effectively. We also have a team of experienced support staff who are always on hand to answer any questions you may have.