We believe that everyone has the right to see everything clearly. That is why we have chosen to devote our life to providing people with the greatest eye doctors possible.
Small Incision Lenticule Extraction (SMILE) laser eye surgery is a cutting-edge treatment for vision problems. SMILE is a minimally invasive procedure that helps to correct myopia (nearsightedness). It's also effective in treating minor astigmatism up to 5 diopters in severity. In contrast, traditional LASIK surgery involves making two large flaps in the cornea. RELEX SMILE is a new type of vision correction that uses a laser to create a small, pocket-like incision in the cornea through which the natural lens is removed. This method is much less invasive than LASIK and has a quicker recovery time. It is also considered to be more precise, which results in fewer side effects and less chance of regression.
RELEX SMILE is an excellent option for those who are not candidates for LASIK due to thin corneas or other factors. It is also a good choice for those who have large pupils, as there is less risk of developing halos or glare around bright lights. If you are considering RELEX SMILE laser eye surgery, it's important to find an experienced and reputable surgeon who can perform the procedure safely and effectively.
Book Appointment or Video Consultation online with top eye doctors
The SMILE treatment is a one-of-a-kind procedure that does not require the creation of a flap. A lenticule is made within an intact cornea using this method.
The SMILE treatment begins with the laser making a small incision (approximately 4mm or less in length) in the cornea. Through this incision, the lenticule is extracted. The extraction of the lenticule changes the shape of the cornea, which leads to the refractive correction. Once the lenticule is removed, there is minimal disruption to the biomechanics of the cornea.
Benefits of SMILE Eye Surgery
SMILE has several advantages over traditional LASIK surgery when it comes to correcting vision. SMILE eye treatment is a wonderful substitute for the more well-known LASIK and LASEK operations, which are suited to people who have or don't have astigmatism.
Some of the advantages of SMILE Eye surgery are:
As SMILE is a less invasive laser eye surgery, it can be done to a wider range of people, even those who were told that they are unable to undergo other types of LASIK surgery.
You are less likely to get dry eyes than you would after LASIK surgery due to the lack of a healing flap.
Patients should anticipate to recover rapidly and feel less discomfort than they would with LASIK due to the lack of a flap.
Eyesight often improves by 80 percent within the first few hours after SMILE eye surgery, with maximal improvement occurring in a few weeks.
Keep in mind that each technique has advantages and disadvantages. An ophthalmologist must examine a patient to determine which treatment is best for him or her.
| | Trans PRK | Contoura Vision | LASIK | SMILE |
| --- | --- | --- | --- | --- |
| Cost (INR) | 50,000 – 75,000 | 95,000 – 1,05,000 | 80,000 – 1,00,000 | 80,000 – 95,000 |
| Bladeless | | | | |
| Quality of Vision | | | | |
| Safety | | | | |
| Painless | | | | |
| Post Surgery Dryness | | | | |
| Tissue Saving & Corneal Strength | | | | |
| Recovery | | | | |
| Re-treatment | | | | |
| Range of Correction | | | | |
| Eye Movement tracking | | | | |
| Visual Axis Treatment | | | | |
| Corneal Irregularities Correction | | | | |
| WOW Effect | | | | |
| Retreatment | | | | |
There are certain side effects that people may experience after LASIK surgery. These are usually temporary. They include: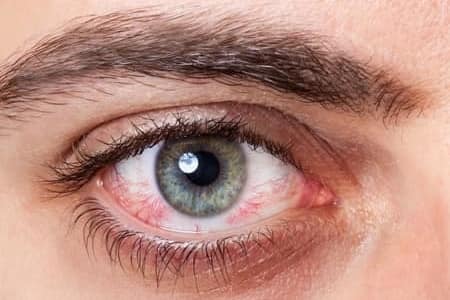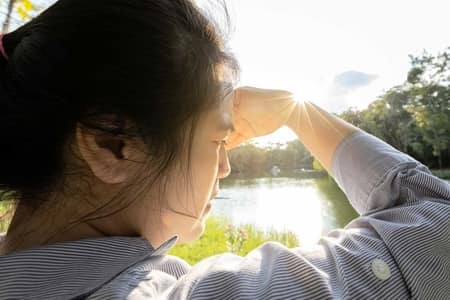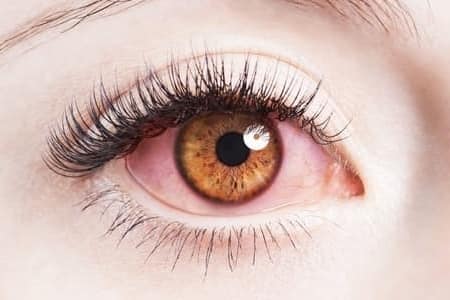 After smile eye surgery, there isn't much follow-up treatment. The tissue's physical recovery takes around 10 to 15 days. Patients can resume their usual routines within 2-3 weeks, including swimming and outdoor activities. Here are some of the aftersmile surgery precautions:
Some of the aftercare tips for SMILE eye surgery are:
Wear sunglasses to protect your eyes from wind, dust, and other irritants.
You may experience some tearing and sensitivity to light. These should improve within a week or so.
Your doctor will likely prescribe eyedrops to help with healing and reduce inflammation and irritation.
Sleep with your head elevated for the first few nights after surgery, to reduce swelling.
Avoid rubbing or putting pressure on your eyes for at least four weeks after surgery.
Follow your doctor's instructions and appointments. Doing so will help ensure a successful outcome.
The SMILE technique is a popular treatment in India. It's an elective surgery that aids patients in getting rid of their glasses or contact lenses. The surgery's cost is determined by a variety of factors, including the method employed, the severity of your vision problem, and so on.
The Eye Mantra Hospital is one of India's most well-known and reputable eye hospitals. SMILE surgery is available at a reasonable price at the Eye Mantra Hospital. The cost of SMILE eye surgery ranges from Rs. 80,000 to Rs. 1,00,000. Although the operation costs a lot of money at first, it is a onetime investment that will save you from the burden of wearing glasses or contact lenses for the rest of your life.
Procedure
Recovery Time
Risks (Dislocation
/ flap tearing)
Suitability
(High power
/ thin cornea)
Key Benefit
Price/Eye (₹)
Standard LASIK In Delhi
30 days
High
Basic standard surgery for specs removal
12,000
C LASIK In Delhi
15 days
High
Customized to cornea
16,000
Contoura In Delhi
3 days
Low
Corneal polishing and aberration removal for super vision.
25,000
TransPRK In Delhi
3 days
Low
One step procedure: Bladeless, Flapless, Touchless, and Safest
32,000
Femto LASIK In Delhi
3 days
High
Laser used to create flap
40,000
ICL Surgery In Delhi
3 days
Medium
Eye lens replaced with a new lens
40,000
Smart Surf LASIK In Delhi
3 days
Lowest
5D Eye tracking with aberration removal | Max tissue saving
45,000
SMILE In Delhi
7 days
Low
Laser used to extract eye tissue for vision correction
80,000
SMILE eye surgery is offered at several world-class eye hospitals, including the L.V. Prasad Eye Institute in Hyderabad and Sankara Nethralaya in Chennai, as well as AIIMS and Eye Mantra in India. In Delhi, there are a number of outstanding eye hospitals that provide SMILE eye surgery. The cost of SMILE eye surgery in India is very reasonable when compared to other countries.
We employ the most advanced equipment and technology to provide complete eye care for our LASIK, SMILE, Contura, and ICL patients. To help our clients enhance their eyesight and quality of life, we are committed to offering low-cost high-quality eye surgery treatments.
If you're thinking about getting SMILE eye surgery, we suggest that you get in touch with us so that we can evaluate your specific situation and recommend the best therapy for you. We are delighted to assist you in seeing more clearly!
Top SMILE Eye Surgeons in Delhi
At Eyemantra, we pride ourselves on having some of the best SMILE eye surgeons in the world. We believe that everyone deserves to have the best possible vision, and our surgeons are dedicated to providing outstanding care to each and every one of our patients.